14 tags
CONCRETE ISLAND DISCS with DISLOCATOR
Barnsley metal behemoth, Dislocator will soon be releasing their new long player Devouring the World upon the world, but before that they will be opening the Lid Up Stage at Coalfields Festival on Saturday 14th July. I caught up with Andy, Mai, Rob and Rich to chat about their favourite and most influencial albums.       The first album I bought was… ANDY: Limp Bizkit's Chocolate...
6 tags
KATHRYN ROBERTS & SEAN LAKEMAN - HIDDEN PEOPLE
Barnsley's Kathryn Roberts and her husband, musician and producer Sean Lakeman, are very much considered British folk royalty and are part of the same mid-nineties scene that gave birth to the careers of Kate Rusby, Sean's brother Seth Lakeman, Cara Dillion, Eliza Carthy and the modern folk revival. In the past though, they have been overshadowed by their contemporaries but now, after a...
BLACK VINES - BLACK VINES EP
  Black Vines' four members have all played in various bands over the years ranging from punk to Blues and electronica to grunge; and it's here they bring all of those influences to the table in Black Vines, on their first EP - and a taste for their forthcoming debut long player. Opening with Asylum, an infection groove laden riff that is not unlike The 80s Matchbox B-Line Disaster,...
15 tags
CONCRETE ISLAND DISCS with CHRIS SCARFE of MYNAS
Chris Scarfe is the bassist for indie band Mynas. He also plays bass in The Richard Kitson Band with fellow Mynas drummer Steve Booth and also run popular acoustic open-mic night One Over the Eight; which started off life at the Hush Bar in 2011.  When you see Chris play live, you'll tell straight off that this is a gyy with a wide taste in music. Elements of blues, funk and rock make their...
18 tags
CONCRETE ISLAND DISCS with CAVORTS guitarist Dale
Dale plays guitar in CAVORTS and used to play guitar in GU Medicine. Cavorts are currently recording an EP at Orion Studios, Rotherham due for release autumn 2012. Cavorts will be going on a UK and Ireland tour in support of Dragon Force with Alestorm and The Defiled.   The first album I bought was… Appetite for Destruction by Guns 'N' Roses. I'd love to say that it was because I was a...
13 tags
CONCRETE ISLAND DISCS - CRY VOCALIST DAVE PEARSALL
Dave Pearsall is the vocalist in Barnsley rockers CRY. Origially formed in 1985, the band had a number of chart hits and even headlined London's famous Marquee. They disbanded after a few years but now nearly twenty five years later, they are back with a new album. I caught up with Dave to see which albums have influenced him over the years .    The first album I bought was… The...
10 tags
INTERVIEW WITH OLYMPIC TORCHBEARER HAYLEY YOUELL
This week I caught up local musician and arts and health worker Hayley Youell. Hayley is one of the chosen few that were recently selected to be one of the Olympic Torchbearers who will run through Barnsley this coming Monday 25th June. I wanted to find out about why she was selected and also about her work in the community which encouraged her nomination.   Hi Hayley. So, how did you get...
5 tags
28° - UCB Interdisciplinary Art and Design Degree...
  University Campus Barnsley held their Interdisciplinary Art & Design Degree show at The Civic for the first time this week. Titled 28°, the exhibition showcases students work in various disciplines, including painting, sculpture, illustration, printmaking, ceramics and jewellery making. With work displayed in both the Gallery and on the Panorama; this is the perfect opportunity for a...
8 tags
CRY - GROWING OLD DISGRACEFULLY
Over a number of years in the mid-eighties, CRY garnered quite a following; meeting critical acclaim from the likes of Kerrang  and other rock magazines of the time.  They had two popular singles, Crazy Days, Crazy Nights and Give Her An Ice Cream And Watch Her Melt. Originally forming in 1985 with Lotus Cruise singer/bassist Dave Pearsall (they also had a hit with Billy's Got a Gun), CRY...
5 tags
NEW MESSIAHS EP REVIEW
New Messiahs open their self-titled EP with Nobody Wants Me ('till I'm Taken); a big and brash anthem, laden with a horn section and trumpet solo! It's real upbeat and the perfect sounds for summer; bringing to mind bands like Babybird, Divine Comedy and Lightening Seeds. It's unashamedly old-fashioned and all the better for it. On The Kids Are With You, Paul Manion comes over like Jon McClure...
WTF? Facebook making you pay? Don't think so...
If you have a band, artist or business page than I'm sure you've seen messages flying around on facebook in the last couple of days about the 'promote' button at the bottom of your post, wherein you can pay £4 or £7 to promote a individual  post tor a page and reach more people, rather than the meager 20-30% it normally does. While this isn't spam, it definitely...
13 tags
SINGLES/EP REVIEWS - THE EXHIBITION, GOULSOUL, THE...
    THE EXHIBITION – THE CROWN. 8/10 An amazing four minutes of The Dears-esque vocals bound with all the urgency and prowess of what made Bloc Party's debut so important. It's majestic, skywards melodies and has rolling thunder of a Peter Hook-like rhythm. B-side Coma has a great disjointed, off-beat rhythm and while nowhere near as amazing as its A-side, is still on the better side of...
5 tags
ALVAREZ KINGS - COLD CONSCIENCE EP. 7/10
Getting somewhere close to emulating the energy of the scene that saw Kings of Leon, The Killers, Razor Light, Kaiser Chiefs and the Kooks emerge in the first half of the noughties; Alveraz Kings have garnered themselves a substantial fan base following the release of their successful 2011 EP Patience in Strength. Having gone on to play SXSW, the Isle of Wight Festival and the O2 Wireless...
7 tags
TRUDGER - MOTIONLESS IN DIRT. 9/10
Formed only nine months ago, Barnsley five-piece Trudger have done what no band does on their first attempt and have released a debut EP that blows everything and everyone else out of the water. Recorded only a month ago at Silent City Productions in Leeds, Motionless In Dirt is an absolute tour de force of aggression, mammoth bass heavy production and a tirade of vocals which switch at will...
7 tags
154 COLLECTIVE @ THE COOPER GALLERY
     The 154 Collective is a group of artists with varied backgrounds who have come together to collaborate on a variety of artistic platforms, including Theatre, Film, Publications, and Exhibitions. Not only that but 154 is also the number of miles that separate Barnsley and Newham and is the name of a new exhibition currently running at Barnsley's The Cooper Gallery. This is very unique event...
11 tags
THE DODWORTH AND DISTRICT MINERS MEMORIAL FUND...
  After a Saturday full of fundraising and musical shenanigans over in Elsecar, Sunday was the turn of Dodworth to hold their own charity music extravaganza in the form of the Dodworth and District Miners Memorial Fund Festival. Catchy title aside; the event organised by Soundwave and Indiemand (Mark Oats and Ryan Thompson) is another chance to see quality local talent and to dip your hands in...
15 tags
THE ALTERNATIVE ELSECAR JUBILEE
  The Alternative Elsecar Jubille started of life a couple of months ago as The Party In the Park; a fundraising event in Elsecar Park organised by the Hoyland and District Royal British Legion in a way to raise money for the local Poppy Appeal. Local musician and teacher Scott Heald (vocalist in Bar Steward Sons of Val Doonican) was given the task of organising the live music by the chairman of...
8 tags
THIS CONDITION - SELF TITLED EP 7.5/10
Barnsley's This Condition are one of a number of indie band in town and when I got asked to check them out, I did roll my eyes a few times. No need to worry; the first listen of their new EP was a corker. Crucified, with its droning, chime-like guitars and a nice Kasabian like beat are flanked by anthemic backing vocals. Sure, it's darker than the usual indie fair but that is definitely no bad...
5 tags
MAJORITY VOTE, BLACK ECHO + INDIGO @ ROCKETBALL,...
Rocketball has apparently been going for about six months now. How did I not know about this;  beer for a quid fifty and proper bowling for a penny a game?! How do these guys make money? Surely the bands can't make any money? Not when there are four on the line-up.  Regardless, I was up for it and also a great chance to see one of my new favourite local groups; Majority Vote. Okay, so one band...
5 tags
IMMOVABLE BARNSLEY... fourth and final part
   So this is my final day covering the IMMOVABLE block. Today will feature many of the performers and local people that have been involved in this weeks intervention. I've managed to speak to a lot more people today including both performers and facilitators. First up is Chris who is 37 years of age and is one of Mind the Gap's actor/performers. Chris was on top of the block this...
5 tags
GET STARTED IN FASHION WITH THE PRINCES TRUST &...
   Throughout the last week, Cressida Dimmock, Corporate Responsibility and Community Manager at ASOS.com has been running a Get Started in Fashion  programme the program at The Civic. She has been running similar courses in London for three years now. Since, she has developed the program and brought it to Barnsley, where they are now the second biggest employer; second only to BMBC.  She said...
5 tags
IMMOVABLE BARNSLEY... part three
  Well, it seems that over night, some attempt at anarchistic spray-painted sloganeering damaged our friend the Block. These hooded hoodlums couldn't even come up with their own slogan and instead ended up only quoting one of Banksy's. Regardless, this poor attempt at spoiling fun for others coincided with a new version of the Rubix Cube. Over the last week, a number of local...
6 tags
IMMOVABLE BARNSLEY... part two
  So after enjoying myself so much yesterday afternoon, I thought I'd get myself on down to the Cube again and see what was going on. The live feed over on http://www.mind-the-gap.org.uk/immovable/ showed that throughout the morning, the cube was being cleaned for the afternoon's performance. Now it was inevitable that sooner or later the Cube would have to surrender itself to a tirade of street...
9 tags
IMMOVABLE BARNSLEY...
  So… this is IMMOVABLE, an art installation that landed in Barnsley Monday morning. I went to visit this big block this morning to see what all the fuss was about. It's was still not even 10am, but people were still stopping to check out what it was and there were even two teens sat atop of it chatting.   IMMOVABLE is a project by Mind the Gap. They are an award-winning theatre company,...
10 tags
TOBA CALDERA + CF BUNDY LIVE REVIEWS
    TOBA CALDERA live @ THE LUCORUM. As soon as the first notes come alive, Toba Caldera show that their sound has just as much in common with Black Sabbath and Doom Metal as they do the usual indie fare that is offered up by Burn Down the Disco every week. It's like some Black Sabbath Motorcycle Club. In fact, I actually came across this band while looking for Doom Metal on bandcamp.com;...
5 tags
MYNAS + MARK JACKSON + BRANDON GRAY @ Paddy...
        Opening with local singer Brandon Gray, this night of live music at what was Paddy McGinns and is now Who Knows What starts off well. The pub it pretty packed and the poor choice of beer is flowing. Coming across like a more soulful Frank Turner; we get covers of The White's Stripes' Conquest, Lana Del Ray's Video Games and Mumford and Son's Cave among others. Although there was an...
8 tags
MAJORITY VOTE - PLAYTIME'S OVER EP
  The five members of Barnsley's Majority Vote average at 17.5 years old and with around forty shows already under their collective belt they also very hard working. They have just recorded their debut EP called Playtime's Over and if I'm totally honest, I was a little dubious before my first listen. I know I shouldn't be but too many young female fronted bands head down the...
5 tags
CAVORTS @ JAGERMEISTER MUSIC TOUR, Leeds O2...
Skindred + Therapy? + Black Spiders + Cavorts. 10th April 2012 For the full review of all four bands, hit this link… They're lucky to be in the north. If this was a London gig; they'd be playing to no sod at seven o'clock! The third full auditorium is lucky to see these guys. This is CAVORTS first show apparently, but those in the know, are aware that these guys have been going for...
11 tags
BEYOND DRIVEN + MILITIA @ The Polish Club
Still cutting their teeth on the local live circuit, MILITIA have only less than a handful of gig to their name. As their name and t-shirts' suggest, they aim to have an early Metallica tinged metal. Militia have a quite a following and in fact many of those who came to see these young uns leave before the headliners get up. This obvious support and good demand for more gigs means that next...
30 tags
BARNSLEY RECORD STORE DAY - OUR MEMORIES
Saturday 21st April is International Record Store Day. I wanted to write a little something about my memories and how real records and the shops that sold them were important to me. I decided to open it up and invite people to contribute their memories too. Below is a collection of various people's memories of Barnsley record store past. Some passages lengthy, some short. All important and...
5 tags
Barnsley Acoustic Roots Festival @ Kingstone...
BARNSLEY ACOUSTIC ROOTS FESTIVAL Kingstone School, Barnsley Fri 6th - Sun8th April 2012   Now in its third year since re-launching as the Acoustic Roots Festival at The Civic and Kingstone School in 2010; this year's line-up is the festivals best yet. The biggest names on the bill here are Brass Monkey and Acoustic Gathering; both bands featuring some of the biggest names from British folk from...
8 tags
Catwalk to Cover @ The Civic
Photography exhibitions are great and always popular and they will always attract fans of that genre but add in another element such as fashion and it does what a place like The Civic should always do. It opens up the public gallery to people that many not normally step inside. Here, Catwalk to Cover and its accompanying exhibition of local fashion photography does the job with aplomb. The...
REMEMBER THE FALLEN (CANCER RESEARCH UK...
More than one in three of us will still get cancer at some point. Cancer Research UK's work is vital. It is funded entirely by the public and will help ensure that millions more people survive. Everyone who reads this will know someone who has had or has been affected by cancer and on a weekend full of local music based fundraisers, local musician and drum teacher Dave Nutter delivers Remember the...
10 tags
Miró: Sculptor @ Yorkshire Sculpture Park
Since its total overhaul a few years ago, Yorkshire Sculpture Park has become arguably the UK's finest outdoor art space; bringing to the public a variety of revolving and permanent exhibitions of both traditional and the best of contemporary sculpture. It's hard to believe it but YSP's latest exhibition, Miró: Sculptor, is actually the first ever exhibition of the surrealist masters sculptures...
11 tags
CalatrilloZ live @ The Polish Club, Barnsley
After Dusk is a monthly evening of gothic/alternative live music. Nikki Szkliniarz , the evening's organiser definitely isn't scared about going further afield than his own doorstep to find bands to play. For their first event he secured Sarah Jezebel Deva (ex Cradle of Filth), then in December a fantastic Rammstein tribute band. In January, Dark Wave band Last July came all the way from...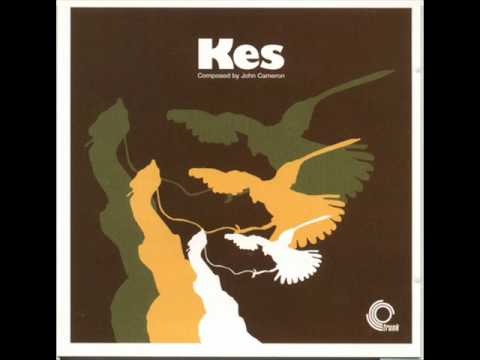 7 tags
Kes - LS Theatre Productions @ Academy Theatre
To be honest, it's very rare that there isn't anything showing at the Academy that interested me. Usually, pier-end tribute acts and twee musicals. Well, as soon as I saw that Kes was playing as a 40th anniversary, I was straight off for a ticket. The cast were great; especially the three leads playing Billy, Jud and Mrs. Capser. The interaction between the three was note perfect....
8 tags
RedMist Dedstruction - Album Launch Show Live @...
RedMist Destruction - Album Launch Show Live @ Ceder Room, Barnsley Barnsley's RedMist Destruction has garnered much love from the music press in recent months. We haven't had a band grace the pages of the music press for quite some years and now both have been heavily featured in both Metal Hammer and Terrorizer magazine and even featured on the latter's Thrash Metal special...
So, this is Alternative Barnsley. Check out the different tabs up there /\ to see our Facebook page, a loads of good stuff happening around Barnsley and also all of those good folk around town that are doing great thing with their time and talent. Thanks for visiting and if you have anything constructive (or not) to say, feel free to drop me a line over at altbarnsley@yahoo.co.uk ta-tah ...